Join Over
5,000 Applicants

Enjoying Gold Allianze Capital's Loan Services
It's about time we can make the ends meet.
Loans for Foreigner Holding Employment Pass in Singapore.
Regarded as one of the most expensive cities in the world to live in, 29% of Singapore's residents are foreigners. If you're one, you will find out that living in this city can be quite tough and daunting. Going through each day, trying to adapt to this new way of life, and having to deal with daily and monthly expenses may be herculean.
This is usually experienced during the first four months of living in the city. The need to take care of expected and certain matters such as relocation expenses, telephone bills, renting or renovating an apartment may require you to have enough financial strength.
When you don't have enough pay to cover for these expenses, a foreigner loan may come in handy, and banks are usually the preferred destination for foreigners. Foreigner loans are set up for people in Singapore who are neither permanent residents nor citizens.
However, contrary to what you may think, the process of a bank granting a loan request is quite tedious, even though you have a valid employment pass. Most, if not all, banks in Singapore only approve loan requests to foreigners with high minimum income of at least S$40,000. Some banks even require more minimum income requirement. Some banks even go extreme to demand employment pass validity, not less than a year. When you also factor in varying interest rates banks demand due to unavailability of collateral, the idea of borrowing from them is not viable. Hence, turning to alternative sources like licensed moneylenders for loans may be the most effective decision.
There are many perks to requesting for both secured and unsecured loans from a licensed moneylender like Gold Allianze in Singapore. It is also essential to know the list of licensed moneylenders in Singapore. You can check the list here.
For urgency, it is better to contact and request a loan from a licensed moneylender. Banks usually take some time to process your application and approve your loan request.
The process involved in applying for a loan from a moneylender online is quite easy to understand with simple steps.
Here at Gold Allianze, we offer personal loans to match your personal or professional needs. As long as you have P1, P2, and Q-type employment pass in Singapore, you can request for a loan with us. Our different types of loans for foreigners are specially designed and tailored to meet your personalized loan request with the best rates.
We are seasoned professionals who have built our reputation on offering the best loans and providing flexible and realistic repayment plans that our clients will be satisfied with. Our loans officers are more than capable of providing timely advice to any concerns you have may, ensuring that you have a crystal-clear and transparent transaction process with us.
No matter where you are from; here in Singapore, you can always count on us to provide the quick fix you need.
Do fill the online application and we will get back to you before you know it.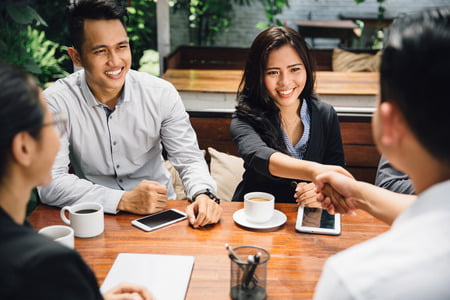 We will promote better informed decisions about our loan services information, details repayment schedule, interest rate and the fees applicable.
We will comply with all relevant laws, rules and regulations relating to our Moneylending business in Singapore.
We will act fairly and reasonably towards you in a consistent and ethical manner.
We will ensure our staff are trained so that they can competently and efficiently discharge their functions and provide the loans that they are authorised to provide in compliance with moneylenders laws, rules and regulations in Singapore.
We will not make a loan where repayment of that loan results in substantial hardship for our customers and ensure that debt refinance is beneficial to the customer.