Join Over
5,000 Applicants

Enjoying Gold Allianze Capital's Loan Services
It's about time we can make the ends meet.
Loans for Entrepreneur in Singapore
Are you the one with an entrepreneurial mind and capabilities? Goldallianze would love to assist you with all your financial needs. Unfortunately, many capable and talented individuals never get their potent business ideas materialized because of their financial restraints. Now, you don't have to waste your time and energy in searching for the much-needed liquidity. Getting a loan from Goldallianze is as easy as ordering a pizza.
Who are we?
GOLD ALLIANZE CAPITAL PRIVATE LIMITED is a 100% privately owned Singapore Licensed Moneylender offering an extensive range of short-term and long-term loan products. We are here to provide liquidity to aspiring entrepreneurs and small-to-medium business operators who are seeking newer opportunities in the business-fertile land of Singapore. Gold Allianze believes in building strong partnerships. You can contact us even if you are not clear on your loan requirements as our staff can assist you in sorting it out.
Flexible Repayment, Instant Loans 
Gold Allianze understands the importance of time in business. Your ideas today might not stay relevant tomorrow. Now, you can invest in your ideas and your existing business by applying for an instant, unsecured loan with us. We are offering custom-tailored loan packages to all qualifying customers.
Gold Allianze is a Singapore Licensed Moneylender and thus, bound to provide our customers with the best possible services. We are operating with an improvised business model that has enabled us to grant loans instantly. Remember – your idea today can prove to be an amazing, lifetime opportunity. So, contact us today and we would be more than happy to negotiate a deal with you. In most cases, it takes us less than a day or so to get back to you. Most probably, you can receive your loan instantly with Gold Allianze.
Where to Start? 
We are just a call away. Can't believe it? You bet and call us now. At Gold Allianze we are committed to transforming the Singaporean loan industry. Our experienced customer relationship officers have the right experience and knowledge to understand your financial needs. We don't believe in hefty and useless paperwork. You can also submit an online enquiry to inquire about your existing request or to discuss your next business idea. Stay assured! We have no everlasting queues. You are always welcome to visit our office.
Why Choose Entrepreneur Loans Singapore Licensed Moneylender?
GOLD ALLIANZE CAPITAL PRIVATE LIMITED is an approved entity and we have all the required accreditations to operate as a financial entity. So, we are more trustworthy and reliable than our unlicensed counterparts. Please visit the Ministry of Law website and there you will be able to verify us on the list of the Singapore Licensed Moneylender. Choose us or not but always seek a Singapore Licensed Moneylender to stay away from frauds and antisocial elements. We are legally bound to keep our interest rate within the limits defined by governmental regulatory authorities.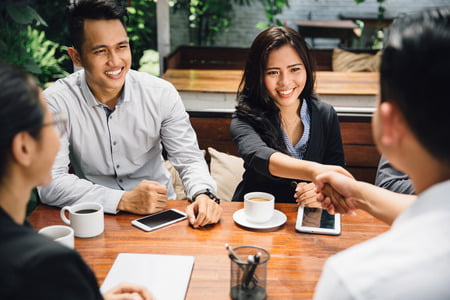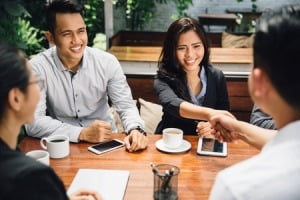 We will promote better informed decisions about our loan services information, details repayment schedule, interest rate and the fees applicable.
We will comply with all relevant laws, rules and regulations relating to our Moneylending business in Singapore.
We will act fairly and reasonably towards you in a consistent and ethical manner.
We will ensure our staff are trained so that they can competently and efficiently discharge their functions and provide the loans that they are authorised to provide in compliance with moneylenders laws, rules and regulations in Singapore.
We will not make a loan where repayment of that loan results in substantial hardship for our customers and ensure that debt refinance is beneficial to the customer.