WHY CHOOSE GOLD ALLIANZE CAPITAL PRIVATE LIMITED?
We make financial decisions every day. Gold Allianze Capital Private Limited offer a range of personal loans and can offer customise repayment scheme to best meet your needs. We are not only providing loans services, we also take this opportunity to provide educational information to help you manage your money and better understanding for your financial situation.
If you require financial backup for your businesses and grab the golden opportunities then one of our SMEs loan packages may be right up your street.
There is another option, which is you are a foreigners or expatriates residing in Singapore experiencing financial constraints,  Gold Allianze Capital Private Limited have the loan packages that will suit the type of financial support you need.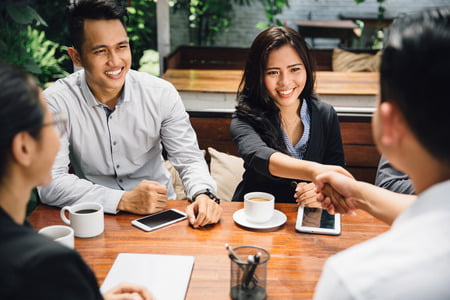 Licensed Moneylender in Singapore
Gold Allianze Capital Private Limited is devoted to excellence in providing loan facilities, financial management, and always go the extra mile for our customers. Your privacy is of utmost importance and we are committed to protecting the privacy and security of your personal information.
Focus – customers from all walks of life

SMEs – we support and encourage business growth

Foreigners & Expatriates – we can make the ends meet
Borrow only what you need and are able to repay. Be mindful that if you are unable to meet the contractual terms, the late payment fees and interest payment will be a financial strain not just on yourself but also on your family.
Join Over
5,000 Applicants

Enjoying Gold Allianze Capital's Loan Services
It's about time we can make the ends meet.